Are you looking for something to do on game day beyond eating junk food and drinking?
Tailgating is a great way to socialize and have a good time with your friends before the game begins. Not only is it a fun pastime, but it is also a great way to enjoy the big game in a more relaxed setting.
Check out our list of fun tailgate activities to keep the party going all night long! From the backyard to parking lot games, there's something for everyone on this list.
So what are you waiting for? Get ready to have some fun this football season!
How can I host a successful tailgate party?
Planning and hosting a successful tailgate party can be a lot of work, but it is definitely worth it. Here are a few tips to help you get started:
Choose the right location
The perfect spot for your tailgate party will be spacious and easy to access. Make sure that the area is well-lit and has plenty of area to move around. Options include backyards, driveways, stadium parking lots, and picnic areas at parks if the party is really big.
Choose the right type of party
A traditional tailgate party can be enjoyed by all, while a themed party will let your guests show their creative side. Think about the themes of your favorite team and the city they play in. Find creative ways to incorporate this team spirit into the festivities.
Think about food and drinks
Tailgate parties are all about food and drinks, so make sure to have plenty of both on hand! Come up with a menu that is suited for your guests and make sure to include both classic and innovative tailgate food options that can be made on the grill. Burgers, hot dogs, barbecued chicken, chili, beer, and soda are timeless favorites.
Plan activities that will keep people entertained
Assuming your tailgate is outdoors, there is so much to do to keep your party rolling. Think about such fun outdoor games as cornhole, beer pong, dodgeball, frisbee, ladder toss, badminton, or volleyball. Read on for more options.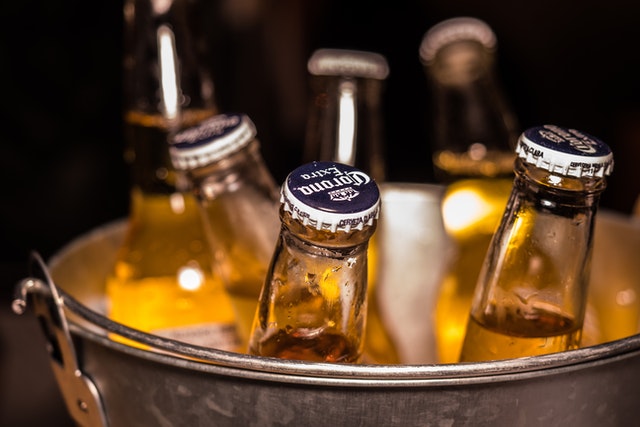 Tailgating Activity Ideas
Tailgating is one of the best ways to have fun before and after sports games. While tailgating involves drinking lots of beer and eating some delicious food, there are many more things that can be done during tailgating time.
Check out our list of the best tailgating activities and games:
Cornhole (aka Bean Bag Toss)
Cornhole is a fun and easy way to entertain your friends. It is one of the most popular party games in the United States. Cornhole, also known as bean bag toss, can be played with cornhole boards made from plastic or wood (or a combination of both). The cornhole board comes with bags that are used for throwing into holes on each board. You can buy cornhole boards and bags with the logo and team colors of your favorite professional or college team.
Giant Jenga is a game that can be played by two to eight players. This game uses oversized Jenga blocks as the foundation for the structure, which is built on a flat ground surface. Players must remove blocks until the tower falls. This activity is also known as outdoor giant tumbling timbers. Different versions are five feet in height and taller. The game is also know as tumbling timbers. Check out buying options here.
Beer pong is a classic tailgate game that combines strategy, skill, and beer. Each player takes turns throwing a ping pong ball across a table, with the goal of the game to toss the ball into your opponent's cup. A successful toss results in the opponent drinking from that cup. You win by tossing the ball into each of your opponent's cups. You can use a ping pong table or a traditional folding table to play. The game works best with teams of two, and you can set up tournament brackets to crown a champion. You can also add drinking games to cornhole.
Frisbeer or Bottle Bash Frisbee Game
Frisbee Frisbeer is a frisbee game for tailgating that involves drinking beer and throwing frisbees. Frisbee frisbeer (also known as Polish horseshoes, Bottle Bash, and Beersbee) has become popular at the Wisconsin State Fair, and other similar events in the U.S., especially when there are also bands playing live music nearby. It is also popular among college students who enjoy having a good time while tailgating during football games or other sporting events, where they can get together with their friends to throw frisbees while enjoying some cold beers. There are many variations to game that you can find online.
Spikeball is a high-energy game that has grown in popularity in recent years. It originated in the United States, and it is a great way to spend some time with friends or family outside. Spikeball is played by four people using bouncy balls and a mesh netting base. The game can be played in the backyard, beach, or park. You can buy easy-to-transport Spikeball kits at your local department store or online here.
Yard darts is a popular outdoor game also known as javelin darts, jarts, and lawn darts The rules of this game are similar to those of darts, but there are some minor differences. In yard darts, the objective is to throw your darts inside a large ring target that lays on the ground. The game is similar to cornhole.
Don't limit yourself to these options before kickoff. There are a host of fun drinking and backyard games out there that are sure to be fun for all involved at your next tailgate.
You may also consider:
Ladder ball

Hillbilly horseshoes

Bocce

Ultimate Frisbee

Twister

Touch football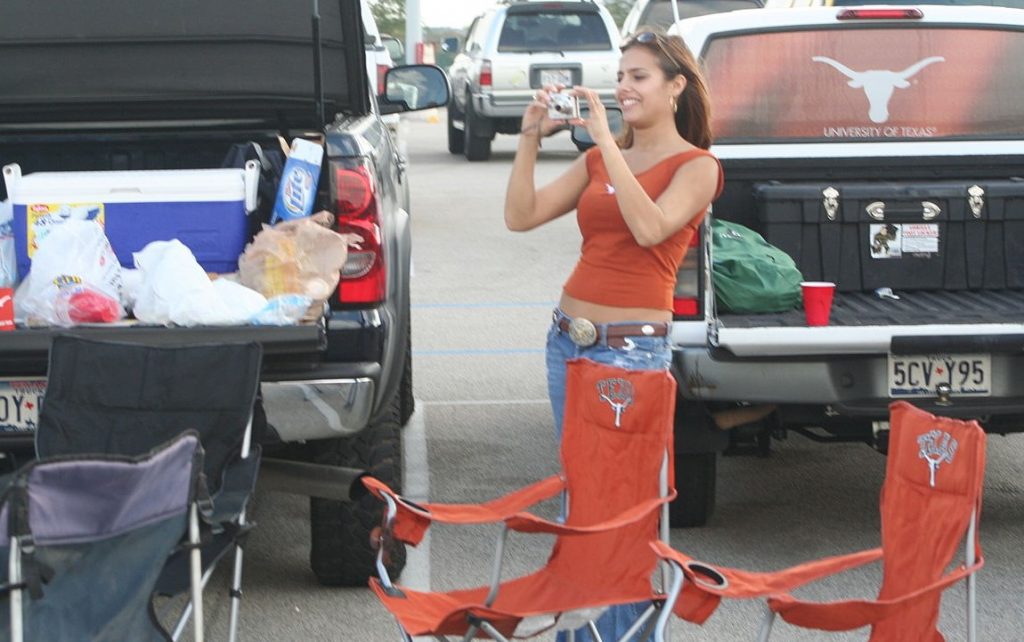 Whether you're hosting a small gathering or an enormous block party tailgate, there are plenty of fun and easy-to-play games that everyone can participate in. By stocking the event with food and drinks, good music, and games like frisbee or cornhole, you'll have everyone talking about your next tailgate for months to come.
We hope you enjoyed reading our article on the best tailgating activities for fun at sports games. By trying out some of the activities we suggested, you'll be able to have a blast with family and friends at your next tailgate!